Clubs & Leadership Opportunities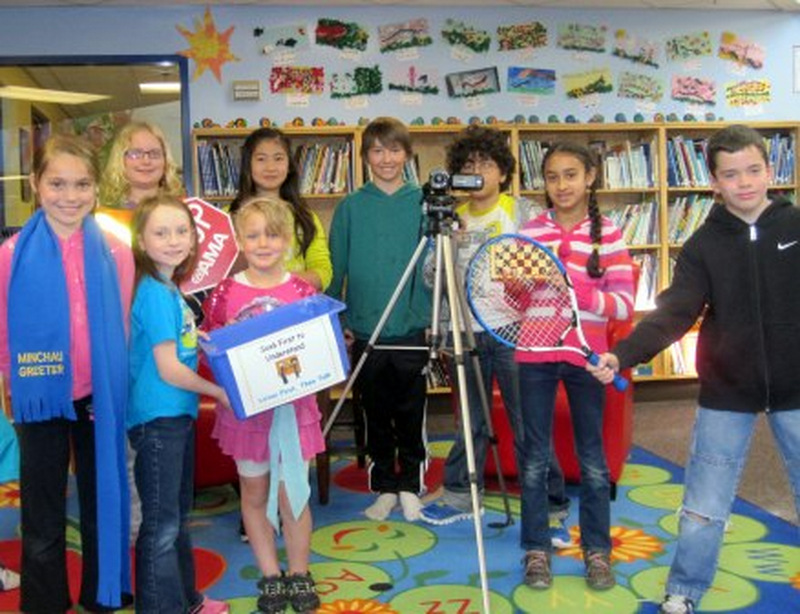 Programming at Minchau is complemented by a variety of extracurricular club and leadership opportunities to support varying interests of students. These opportunities provide students with an enriched educational experience to enhance their learning. During the year, staff will decide on which school leadership teams they will facilitate.
Some opportunities may include:

AMA School Safety Patrol Team
Being a school safety patrol requires commitment and maturity. The students who are patrols learn to be on time, work as a team and think of others. They do a very tough job, so please listen to them and treat them with respect at the crosswalk. Meetings are held about once a month and twice a year with the AMA representative. Training for new patrols happens in May and June at lunchtime.
Choir and Handbell Club
We are excited to offer students the opportunity to further develop their musical skills through Choir and or Handbell Club. Students have the opportunity to perform at various school events throughout the year.
Minchau Student Council
Student leaders meet regularly to plan and facilitate school wide events.
MTV Team
Our Tech Crew runs the MTV (Minchau TV) Studio. These students are trained to use video cameras and to operate the switcher and computer in the studio. They will learn to download video, do audio dubs and do some simple video editing. Due to a limited number of spaces, students must apply to be part of the Tech Crew. Successful applicants are notified in the spring.
Active Living Club
Students get the opportunity to move their bodies during lunch recess through various physical activities provided by our teachers and a leadership team of students.
Recycle Team
Students collect and sort juice boxes for recycling. The money raised from our recycling goes to various charity projects throughout the year.
Math Club
Math is FUN! Students will be engaged in a number of math games and activites provided by our teachers to expand their math skills.
All clubs have been postponed until further notice.